Happy birthday Amr Diab and all Amr's Fan who was born in this month :
I'm so glad to introduce Full information about our international star Amr Diab's Horoscope (Libra )
1/10/2001
---
Diabonline Polls and Static Center (new):
We have 6 important Polls for Amr Diab. click here
14/9/2001
---
Diabonline Fans Board (new):
Be you the 1st users on Diabonline Fans Board now , Sing up now. click here
08/9/2001
---
NEW WALA 3ala Balo (East Music):
Available now for all Amr Diab fans Wala 3ala balo in East Music the Song which is not include in his CD. to download the song click here.
05/9/2001
---
We open the new section of diabonline.com, the pictures of Amr Diab:
Wow,old photos for Amr click here to enjoy with our selected photos..
03/9/2001
---
First Amr Diab's Postcards Center on the net:
Wow, now for all Amr Diab's fans can send an e-card online click here we will add more Card soon.
28/8/2001
---
Amr Say Lets Dance We say Lets Play:
We add new Amr's games try to play with Amr
First Amr Diab Games on the net, all Diab's Fans can take a fun time with playing Amr's Games. click to play.

28/8/2001
---
Now wala 3la balo Video Clip ( by www.q8fun.com):
click here now to watch the newest clip of our international singer Amr Diab Ala 3la balo.

you can also find more Amr Diab clip in Hala Fep2001., Enjoy with www.q8fun.com.

27/8/2001
---
Amr Diab Akter Wahed Album mp3 available ( by www.demna.com):
Click here now to download the mp3 of Amr Diab last Album.

27/8/2001
---
Download Elalem allah video clip :
| | |
| --- | --- |
| | Now all Amr Diab's fans can download Elalem Allah video clip click here. |
---
Wow Diab on the WAP:
Now All Amr Diab's Fans can Access Amr Diab Last news from any where any time using WAP Mobile phone. more info .
---
New Akter Wahed Behabk Wallpaper: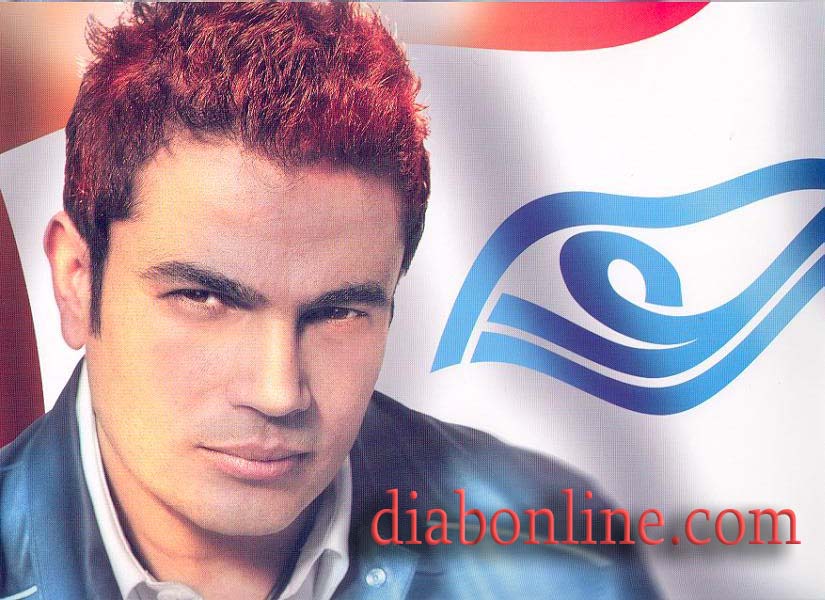 1st time in the net Akter wahed behabk wallpaper. Click here
---
Akter Wahed Behabk Album:
Finally Amr Diab Released his new album on 1/8/2001. more info about the album click here.
---
Ad Movie of Akter Wahed Album :
It is really a beautiful Ad for the new album of Amr Diab Akter Wahed, if you want to download it please click here.
---